Community Involvement
Electrical District's were formed as the result of local community members banding together to bring electricity to the rural communities of Arizona. ED2 prides itself on being a dedicated and involved member of the local community.
Below is a listing of the local community agencies, groups, and activities that ED2 is involved with: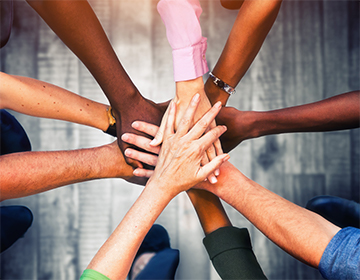 Community Listing
City of Coolidge Chamber of Commerce
City of Florence Chamber of Commerce
City of Casa Grande Chamber of Commerce
Greater CG Valley Economic Development Foundation
ADOT Adopt-a-Highway Program
Central Arizona College – NAU Foundation Supporter
Sponsor of Local 4H Clubs
Member of Agri-Business Council
---
School Safety Demonstrations
As a community service to advocate electrical safety, ED2 offers a Safety Demonstration Program to local schools and groups. The demonstration includes a discussion on safety around power lines and equipment along with coloring books or safety workbooks for the students. A small scale community showing examples of electrical hazards called a "Hazard Hamlet" is used to demonstrate the point with a loud "zap" to Hamlet inhabitants being unsafe around electrical equipment. The demonstration is available in English or Spanish.
If you, or someone else, are interested in scheduling a Safety Demonstration, contact the ED2 office at (520)723-7741. Dates and times may be limited.
---
Adopt-A-Highway Program
ED2 adopted a two mile stretch of Highway 287 from I-10 to Overfield Road. ED2 employees volunteer their personal time to pick up litter along the two mile section of highway.