Fraud Alert
Fraud Alert – Con Artists Target Utility Customers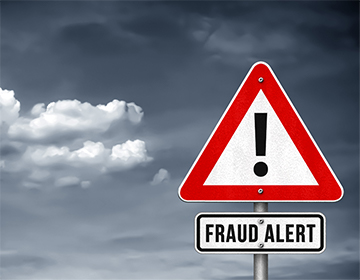 A growing number of utility customers across the county have become the victim of con artists that are calling them and demanding that they pay a phony bill under the threat of having their power shut off within the hour. The caller may ask you to pay the bill with a prepaid credit card and request that you give them the card number and PIN. The caller uses technology to fake their phone number so that when you look at your caller ID the number of the utility company appears. In this scam, the con artist will many times use a prepaid phone to make tracing the call nearly impossible.
As a matter of policy, Electrical District No. 2 will never call you and threaten immediate service disconnection. We send multiple written notices to you when your account is delinquent.
If someone calls you claiming there's a problem with your account and requests money or personal information from you, hang up. Contact Electrical District No. 2 directly at (520) 723-7741 if you have a question about your utility account.
You can also check your account balance online by going to our website at
www.ed2.com
and clicking on the Smart Hub link. Finally, if you feel you were the target of a possible scam, contact the Arizona Attorney General's Office at (800) 352-8431.